South Yorkshire Sport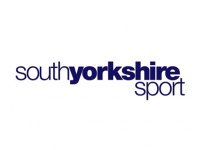 Welcome to the South Yorkshire Sport Community Games. We are very excited to be involved in helping you to make a difference in your community. This is a great time to bring the excitement and potential of London 2012 direct into your community. Register your event today!
South Yorkshire Community Games Event Grant
In South Yorkshire, we understand that you want to make your community games and fantastic as possible, so we have created a small pot of funding that is available for Community Games Events to apply for.
Maximum Grant available: £200
Unfortunately the South Yorkshire 2014 grant programme is now closed due to a high demand in applications. You can however still Register your event today and we can send your event a resource pack of community games branding which includes, bunting, banners, t-shirts, certificates and stickers.
For more information please click this link: www.sysport.co.uk/community_games
We look forward to hearing from you and being involved in your amazing events.